After the Success of Inaugural Scientific meet last year, Global Interstitial Cystitis, Bladder Pain Society, Division of Swati Orphan Disease Foundation has splendidly hosted the historic event "Second Scientific Conference on IC/BPS, "GIBS 2017″ on 26th & 27th August 2017, at Hotel Orchid, Mumbai. The event was sponsored by Swati Spentose Pvt Ltd, the leading research company in Mumbai. The objective was to create awareness about the disease & to release the standard guidelines "GIBS Clinical Practical Guidelines on IC/BPS" for healthcare professionals across the specialties that are committed to treating the misery of patients with Bladder Pain syndrome. The guidelines were released by President-elect of Urological Society India, Dr Azit Vaze. The guidelines have developed by the panel of eight doctors comprising of leading expert Urologists & Gynecologists of the country, led by Dr Rajesh Taneja (Chairperson-GIBS) & Dr Sanjay Pandey (Secretary –GIBS).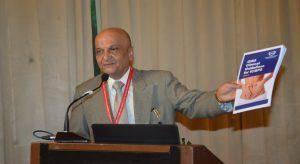 The conference began with the opening remarks by GIBS Chief-guest Dr CN Punandare (Eminent Gynecologist in Mumbai & President FIGO, Dean ICOG), Guest of honor Dr Ajit Vaze (Eminent Urologist in Mumbai & President-Elect –Urological Society of India), GIBS Chairman Dr Rajesh Taneja (Sr. Consultant Urologist, Apollo Hospitals, Delhi) & GIBS Secretary Dr Sanjay Pandey (Sr. Consultant Urologist, HOD Urology, Kokilaben Hospital, Mumbai).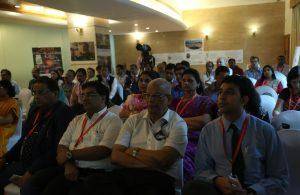 The event brought together more than 90 Thought leaders (Urologists, Gynecologists & Pain therapist) from all over India to exchange the insights & their experiences on the treatment of disease. Several unprecedented discussions were made on topics like Nomenclature of IC/ BPS, Clinical approach, Investigations, Diagnostic approach and treatment criteria. The major emphasis was given on pain management in IC/BPS patients.
Case-Based panel discussions, Patient interactive session were the main attractions on day one. The patient's session was a unique session, which is an uncommon feature in scientific conferences.  Patients had traveled long distances from all over India to share the misery they have been through and how they got relief of their symptoms after proper treatment.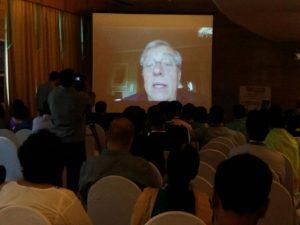 On the second day, the feature that made GIBS a truly international level meeting was the International web lecture delivered from Belgium through internet by Dr JJ Wyndaele, currently the president of prestigious ESSIC( International society for study of Interstitial Cystitis). ESSIC a scientific body which has been responsible for providing international guidelines for the diagnosis, treatment and research on the difficult subject of IC/ BPS.  Dr Rajesh Taneja, chairman of GIBS is presently and executive board member of GIBS.
"IC/BPS is a disease which affects bladder & pelvic organs and makes you run again & again to the toilet because you can't control urine just because feeling of bladder gives you a lot of pain. It is important that you meet your urologist and get this problem sorted in time". GIBS envision taking the initiative further by consolidating the present knowledge for future guidelines for the world. Presently US is the only country in the world which has awareness and necessary support system to deal with such IC and BP patients.
The feedback from the 80 strong delegations that attended the GIBS conference was truly overwhelming. Each one has expressed a renewed commitment towards the treatment of these unfortunate patients after they reach back to their geographic areas of clinical practice which spanned the dimensions of the country.
Request all stakeholders to not only support our initiative in various ways but also, disseminate the necessary information to all the patients and doctors alike.
Read More news articles here:
http://www.expressbpd.com/pharma/latest-updates/gibs-2017-held-in-mumbai/390403/
http://www.pharmabiz.com/NewsDetails.aspx?aid=104075&sid=1
http://epaper.freepressjournal.in/1340544/The-Free-Press-Journal-Mumbai-Edition/01-Sep-2017#page/20/2
IC/ BPS Nomenclature and Definitions by
Dr. Raman Tanwar​
Clinical Presentation of IC/BPS by
Dr. Rajesh Taneja​
Investigations in a suspected case of IC/BPS by
Dr Shivam Priyadarshi​
Cystoscopy in IC BPS by
Dr Sanjay Pandey​
GIBS Symposium
Case based approach to IC/BPS by
Dr Rajesh Taneja​
Etio-Pathogenesis of BPS IC by
Dr. Amit Gala​
Clinical Differentiation of various LUTS in women by
Dr. Urmila Tripathi​
Challenges in Diagnosis of IC by
Dr Anuradha Koduri​
Intravesical Instillation by
Dr. Meera Ragavan​
Pain Management in IC BPS by
Dr Navita Purohit
Concurrent Endometriosis with IC BPS in Chronic Pelvic Pain by
Dr Vidya Bandukwala
Assessing quality of life in
Bladder Pain Syndrome by
Dr. Zeenie Grin
Chronic PID Correlation between PID and IC by
Dr Tanvir Singh
Food Allergy - Does it affects IC? by
Dr Monika Gupta​
IC/BPS: Should we recognize the pillar of conservative management by
Dr. Amit Shah​
IC Management using oral medications by
Dr. Lalitha​
ICBPS - What do we know and what do we need to know better by
Prof. Dr. J. J. Wyndaele​
Current Management of Hunner's Lesion by
Dr Chaitsy Mehta​
Intravesical Cocktail instillation in BPS - our experience by
Dr. Kapil Thakkar
Efficacy of Daily Low-dose Tadalafil for Treating IC Initial Results by
Dr. Nischith D'souza
GIBS Clinical Practices for Treatment of IC/BPS by
Dr. Amita Jain​