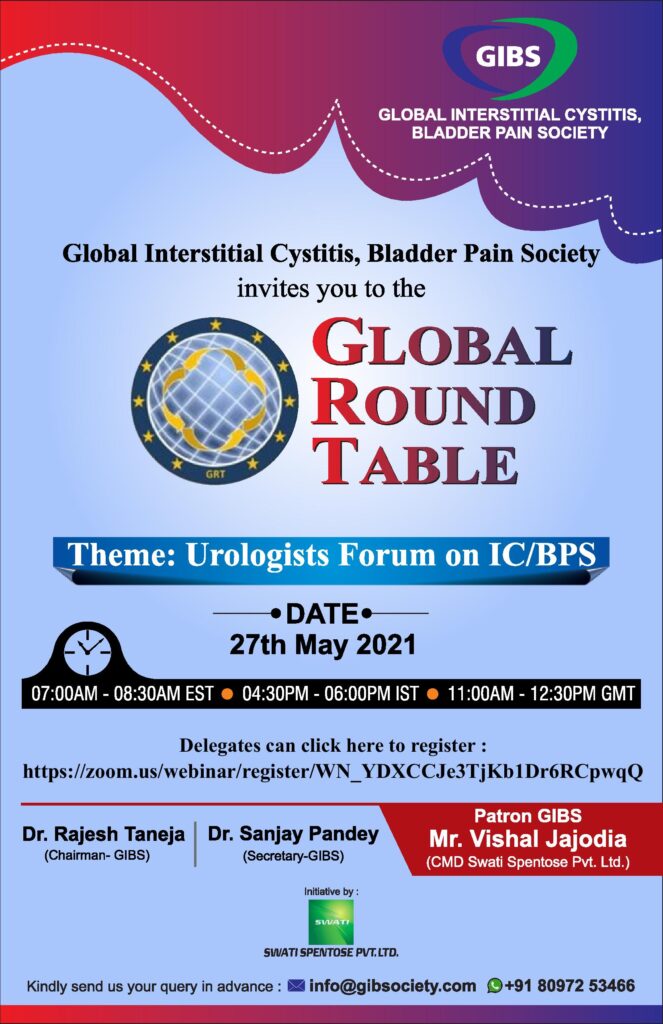 Revised and the final date for the much-awaited
GIBS Global Roundtable Meeting on IC/BPS
Is Now here.
Join us on 27th May 2021
Time: 04:30PM – 06:00PM IST || 07:00AM – 08:30AM EST ||  11:00AM – 12:30PM GMT
We request you all to please block your date and time for this Round table Deliberation.
Register here: https://zoom.us/webinar/register/WN_YDXCCJe3TjKb1Dr6RCpwqQ
[Please note: if you have registered yourself before then kindly avoid to re-register again. You will get the joining link on your email 1 hour before the commencing of the webinar.]
Please do share this meeting info with your friends and colleagues, so that they can also be a part of this Historic Global Round Table Interaction.
"We will be live on FACEBOOK!"