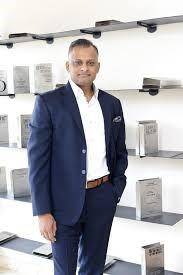 It's a dream come true for Swati Spentose Pvt Ltd, with the vision of "Innovation made in India" – for the WORLD. We have successfully established the pillars and foundation for an exciting future, in our global journey of IC/BPS with a successful GIBS 2016 and a super successful & historic ESSIC 2016 – bring the European society, for the first time to Asia.
Progressing our approval for a generic Elmiron (Pentosan) at the US-FDA, something what no pharmaceutical company was able to do for last 7 years since the patent expired in Jan 2010, is indeed exciting. To bring relief to the suffering patients in USA who are unable to afford the only drug in the world for IC / BPS, of which prices have gone up from USD 1/cap to USD 10/cap. And with 40,000 registered patients & more than 4 million people suffering as per RAND study, it's an extremely soul satisfying feeling and more so to make available the same drug to our country first in the world at USD 1/cap, with the same quality from an US FDA approved site. With the second edition of GIBS 2017, we intend to take the subject to the next level. With the US statistics above, imagine the unserved and underserved patient's pool suffering without a solution across the world and in India, who need to be urgently attended to. Imagine the untapped opportunity for all of us as stake holders, including the doctors to speak at global forums and treat patients worldwide (also keeping in mind the medical tourism being big In India).
The next logical move of course remains to involve gynaecologists and uro-gynaecologists across the country, for which we are now extending collaboration to associations across the country and all over the world. We invite clinicians across specialties (like neurologists, anesthetics) who meet bladder patients, to come forward and bring their colleagues and associations to collaborate with us. And take the subject forward and be part of this exciting journey of 'Innovation Made in India for the World' & serving the huge unserved and underserved pool of suffering patients.
Don't miss the opportunity to be a founding partner with one of the most scientific privately held company in India. A behemoth in the making.