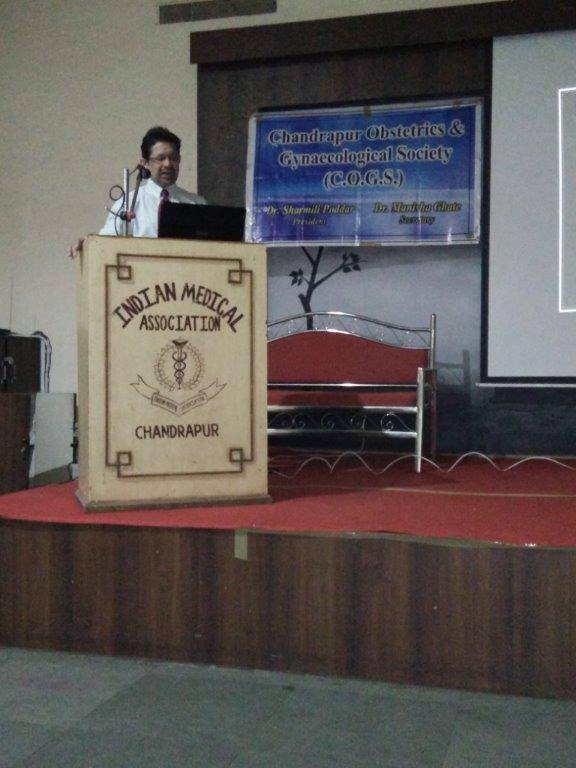 Global Interstitial Cystitis , Bladder Pain society conducted a CME on the 29th April 2017 in association with Chandrapur Obstetrics and gynecological society at IMA Hall in Chandrapur, Nagpur on Interstitial Cystitis/Bladder Pain Syndrome. The Programme was organized in collaboration with Swati Spentose Pvt Ltd , Mumbai a lead patron dedicated exclusively to Interstitial Cystitis and Bladder pain syndrome.
The main objective of the talk was to open the subject of neglected and unserved disease and spread awareness about Bladder Pain Syndrome/Interstitial Cystitis among the Suffering patients as well medical fraternity treating them.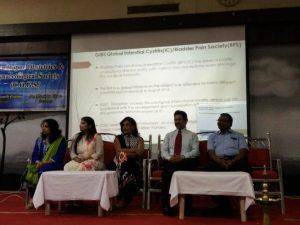 Dr Sanjay Pandey (Consultant, Urologist , Kokilaben Hopsital, Mumbai) and Dr Vidya Bandukwala (Gynecologist /Obstetrician , Saket Maternity & Nursing Home, Mumbai) were the main speakers of the CME. Both the speakers explained their points on diagnosis and treatment of the disease. Dr Pandey said that "More than 70 percent women suffer from Bladder Pain Syndrome/Interstitial Cystitis and hence it is the duty of gynecologists to be equipped with modern knowledge about it to make diagnosis and provide effective treatment to the patients.
The event was concluded with a big round of applause by the participants and very much appreciated by the guest of honor Dr Satish Tatwar and Dr Sharmila Poddar.