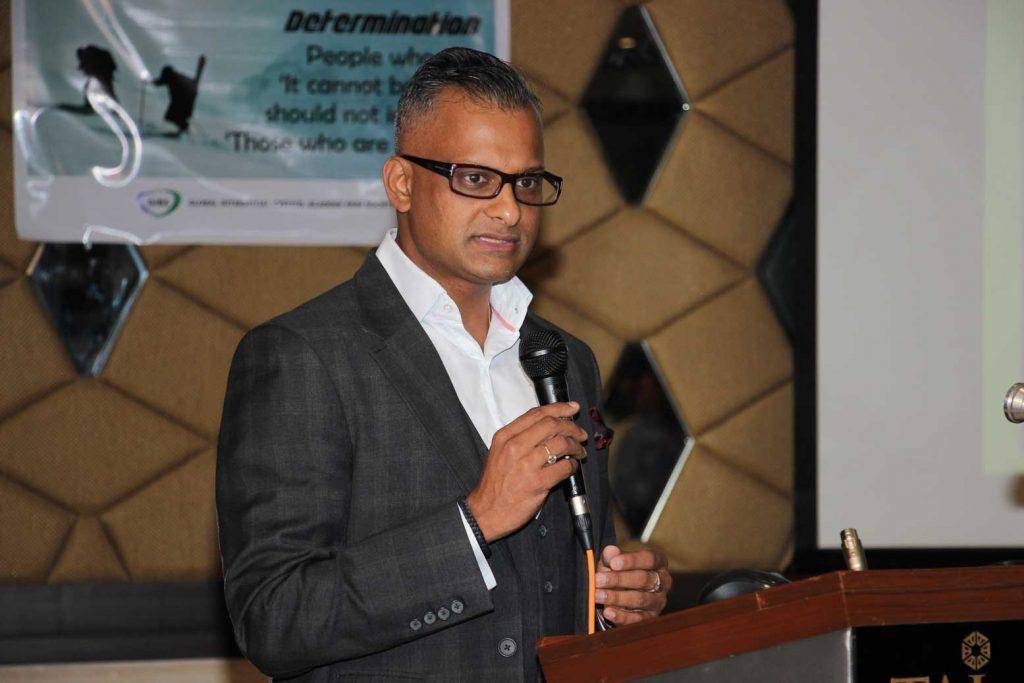 Under the umbrella of Swati Orphan disease forum, GIBS in association with Swati Spentose Pvt Ltd (Lead Patron) held its first scientific congress on IC/BPS in Mumbai from August 27 to 28, 2016 to open the subject of IC/BPS and to create awareness among the medical fraternity like urologists and gynecologists about the disease and build consensus among them on the protocol for diagnosis and treatment of the disease. The objective is to develop the standard guidelines to streamline the diagnosis process in order to shorten assessment time in disease and subsequently avoid delay in treatment.
More than 100 doctors from all over India and around 50 from Mumbai have attendant the event. Various scientific developments and clinical applications in the pathophysiology, diagnosis, metabolic evaluation and medical treatment of IC/BPS has been discussed during the meet. Participants found GIBS the best interactive platform to further knowledge and to know latest about subject by sharing experiences and difficulties with others brilliant brains/specialist working on subject. More than 30 attendees registered themselves on the spot for the next annual meet by GIBS to be held in the month of Aug Nov 2017.
One of the IC patient mentioned that, for five years he went through multiple surgeries in last 5 years and he got well by right diagnosis at the hands of experienced and trained clinician specialized and who understand the subject and appropriate medication combination included with main product being our lead brand "Comfora" which is Pentosan Polysulphate Sodium, which established the fact that there are often surgical interventions and antibiotics can be avoided. To avoid this, all doctors Urologist and Gynecologists who attended event confirmed that they invited the muti-disciplinary team to come and learn the subject from those experience clinicians and work together to take the subject globally, at the global conference sponsored by us- ESSIC http://www.essicmeeting.eu/sponsors-exhibitors from 17th to 19th November,2016 and then also invited them to register for the 2017 GIBS which will be held on 27th and 28th Aug 2017 and for which we have limited registration for 50 seats closed door meeting of clinicians across disciplines who will contribute, deliberate and set the way forward and the next days 30 open door meetings with clinicians who wish to hear, learn and know the way forward from these 50 specialists, we already have 30 confirmations for the close group and 80 plus for the conference, this is set at Rs 10,000 registration fee and all have welcomed it whole heartedly and with great excitement.
The team of physicians lead by Dr Rajesh Taneja and Dr Sanjay Pandey conceptualized a body (Global Interstitial Cystitis Bladder Pain Syndrome Society) dedicated exclusively to Interstitial cystitis and Bladder pain syndrome and was assured full infrastructural, secretarial and financial support by Mr Vishal Jajodia, Managing Director, Swati Spentose Pvt Ltd (SSPL). SSPL had a privilege to lead a global initiative on IC/BPS s under the stealth leadership of Dr Rajesh Taneja and Dr. Sanjay Pandey.
IC/BPS is one of the neglecting disease and the subject of bladder pain and bladder damage impacting literally one fourth of the country's population. Thus, GIBS envisions to take the initiative further by consolidating the present knowledge for future guidelines for the world.
Presently US is the only country in the world which has awareness and necessary support system to deal with such IC and BP patients.
GIBS plans to bring out a periodic publication, interactive website for patients and doctors, module to certify doctors as specialist of IC BPS, etc. The guideline being developed by the 10 panel doctors comprising of urologist and gynecologists led by Dr Taneja are likely to be released by GIBS in a couple of months.
We request all stake holders to visit our website www.gibsoceity.org and not only support our initiative in various ways but also, disseminate the necessary information to all the patients and doctors alike.
After the GIBS, SSPL (the platinum, gold and silver sponsor of "ESSIC 2016") is glad to announce the next land mark meeting of the international authority (ESSIC) on IC/BPS, arriving first time in India with international leaders on the subject. The meeting is being hosted in Delhi for the Month of Nov (17-19, 2016) where global leaders on subject will interact and share their experiences.