The CME sponsored by Swati Spentose Pvt Ltd and endorsed by Indian College of Obstetricians and gynaecologists (ICOG) on 'Interstitial Cystitis and Bladder Pain Syndrome' at Indraprastha Apollo Hospitals, Delhi on 6 May 2017 under the aegis of GIBS, AOGD, and IMA- south Delhi Branch was a great success.
The CME was attended by 85 delegates who were glued to their seats till the end and greatly appreciated the scientific content, the interaction and the hospitality.
The feedback received so far shows that the subject, less explored by gynaecologists so far, generated a lot of interest and the passion of the faculty was obvious.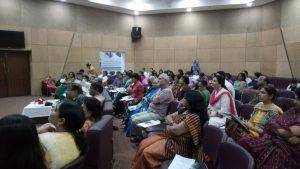 We thank Swati Spentose Pvt Ltd for giving us a platform to gather so many keen doctors. which will definitely go a long way in spreading awareness about the disease and involving them in care of patients suffering from such an enigmatic disease.
I specially thank Dr Rajesh Taneja and Dr Sajay Pandey along with all the faculty for their contribution in the success of the CME.
As no CME is a success without the delegates, I am grateful to GIBS, AOGD, ICOG, and IMA South Delhi Branch for generating inquisitiveness about the disease and inviting their members.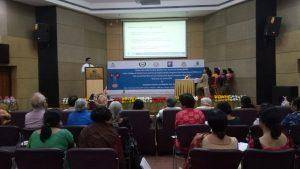 Organizing Chairperson
Dr Ranjana Sharma
Dr Rajesh Taneja
Dr Mala Arora