We are pleased to share the success of our fifth webinar (GIBS MMM webinar series) with more than 500 participants including Zoom as well as Facebook live users.
It was our pleasure to have Dr. Sunil Shroff as a guest of honour with us. He shared his experience & knowledge of how important this Society is! It was a great opportunity for our delegates to interact & listen to the best stalwarts.
Being the 1st of 3 series of GIBS MMM. This was a great beginning in order to share the knowledge with the delegates & residents.
Stay tuned with us for the upcoming series of GIBS MMM.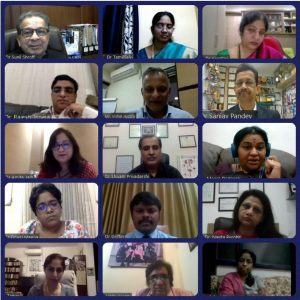 Become a lifetime member to view the recorded webinar.
Click here to Become a Lifetime Member of GIBS